Providing in-depth analysis and customer-tailored, design-built automation solutions.
Services
Tri-Star Automation provides its customers with only the highest level of products and services.
Company Overview
Founded in 2002, Tri-Star Automation Inc. provides a singular source of expertise, comprehensive services and total customer satisfaction with a diversified list of services.
Learn More
COMPANY OVERVIEW
Safety Policy
Tri-Star Automation Inc. is a COR Certified Company, #17511-06. We are committed to ensuring the safety, health and well being of all our employees.
Learn More
SAFETY POLICY
Blog
Tri-Star Automations Famous Blog Content! Discover How Your Business Can Make Money With Automation
Learn More
BLOG
AS SEEN ON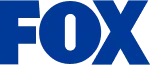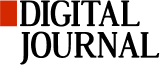 AND OVER 400 NEW SITES