Robotics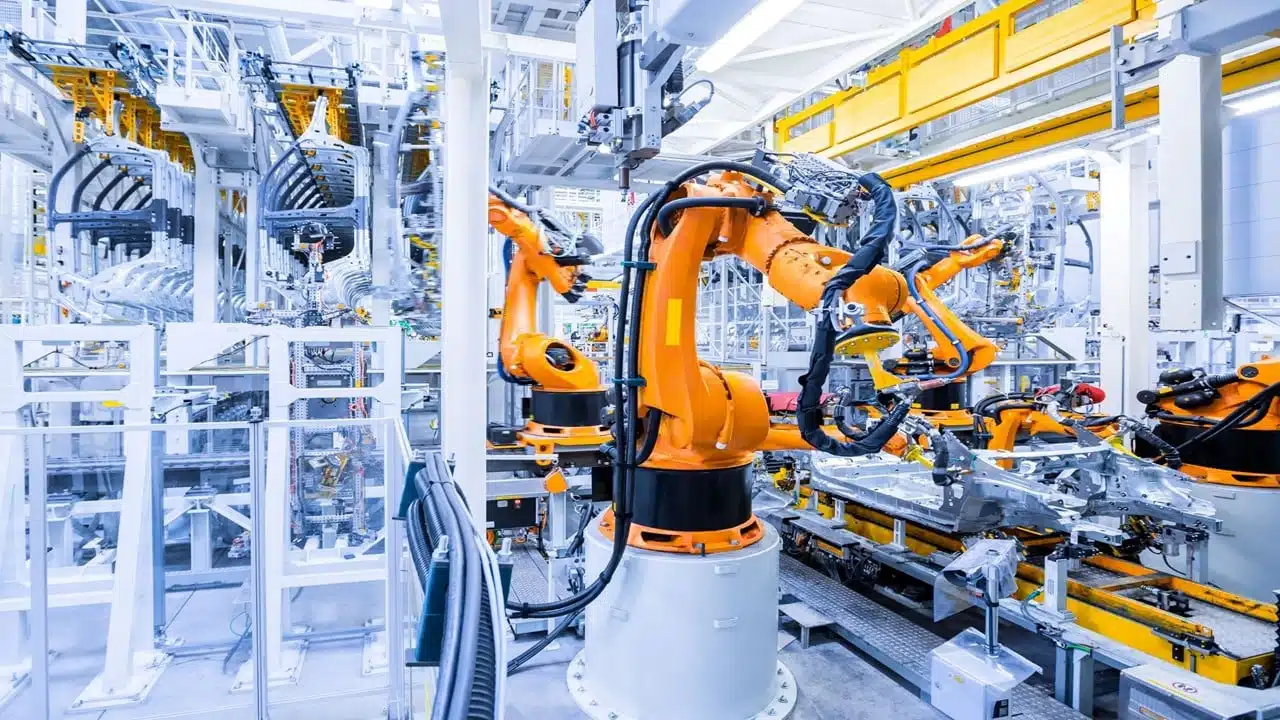 Considering integrating robots into your production lines?
Tristar Automation can help from initial feasibility studies, selection of robot, integration and programming, after sale service as well as training.
We have worked with welding applications, palletizing and vision systems for part inspections and measurements.
Here's how our robotics systems can help you improve work efficiency
Improving precision and accuracy on work projects and manufacturing
Improve consistency and speed
Increase quantity of production items
Less downtime (productive evenings/weekends)
TSA's Robotics Systems can also help with workplace safety and preventing dangerous liabilities.
Robotics Capable of lifting heavy loads without injury
Robotics Work in hazardous conditions (chemicals, heights, dark areas)
Reduce accidents and liability claims
Not only can robotics systems provide you with more workplace safety and efficiency, but also cost savings!
Robotics reduce wasted material due to accuracy
Robotics produce higher volumes of products at a lower cost
Reducing worker comp claims
Reduce overhead and overtime payments
Robotics is an efficient investments for any growing company that wants to expand. By reducing repetitive tasks and overhead, robotics plays an important role in increasing a companies overall profit margins.
If you're interested in upgrading or installing a new robotics system contact Tristar at: (204) 883-2222
Or email us at: [email protected]
Check our portfolios.